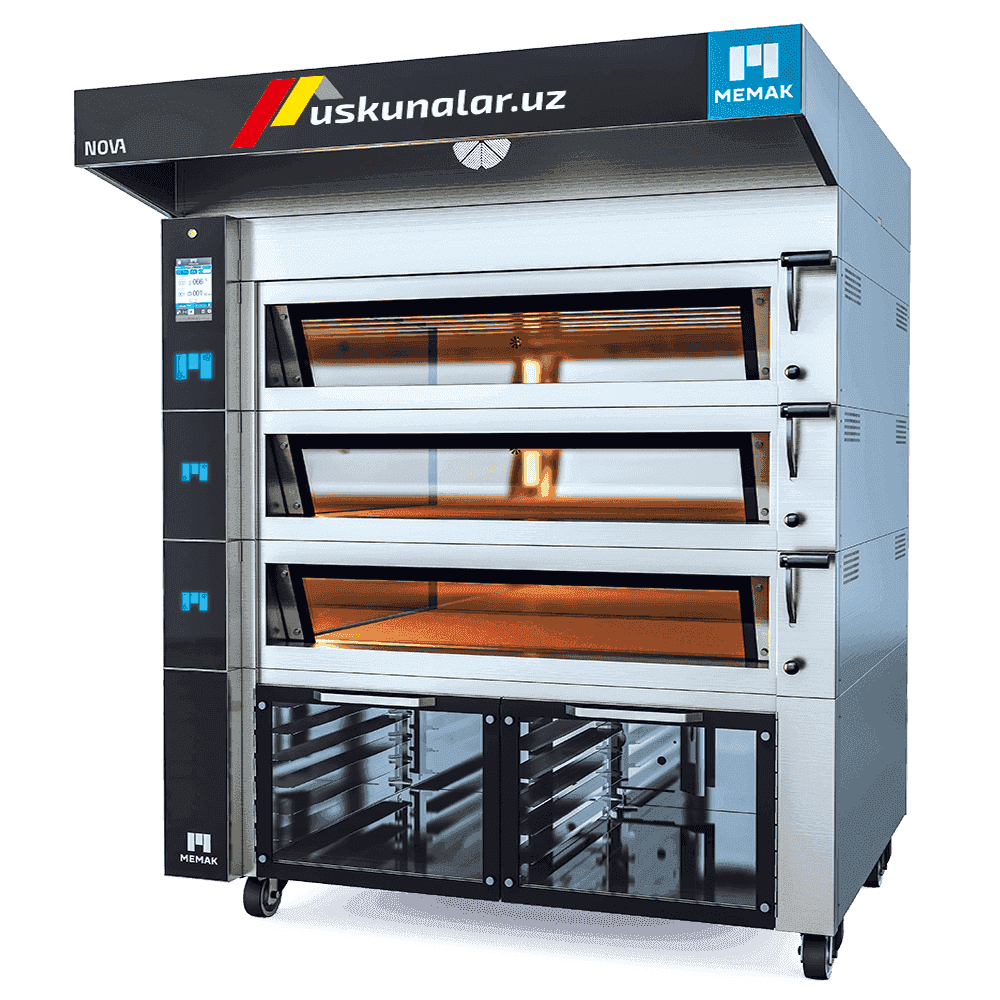 STONE PLATE WITH ELECTRIC DRIVE 3-LAYER WITHOUT EXHAUST.
Electrically heated multi-layer oven, number of floors: 3.
Independent heat and steam control.
Pallet size 120x80 sm.
Oven size: 140x160x195 sm.
Glass cover 0.48 m2.
Digital electronic control panel.
Adjustable humidity balance with Klepe manual system, heat and steam time for each layer can be adjusted according to requirement.
1% for conversion services

0.5% for bank services

12% VAT (not calculated in dollars)
Model:

US-NOVA128-3-F

Volt (V):

380V, 50Hz

Power (KW):

34,3 KW

Tray size:

120x80 sm

Oven size:

140x160x195 sm